Lyapko application devices (further in the text - Lyapko applicators) are intended for broad use in complex therapy and prophylaxis of various diseases and also in cosmetology. This is a magnificent agent for health strengthening.
We effect with applicators directly on skin – the biggest body organ which is constantly growing internally. It has different functions and it closely connected with all organism. At this time, all layers of skin are involved: false skin, derma and hypoderma.
Use of Lyapko applicators in cosmetology
Smooth elastic skin is an indicator of health and youth. For this reason people always want to suspend natural process of aging. Poor environment, unbalanced food, stress have negative influence on skin.
With age, collagenic matrix of skin (turgor) becomes more and more rigid that leads to decrease in its elasticity.
Loss of elasticity of skin and wrinkling are natural processes caused by decrease of level of synthesis of a collagen and elastin (the proteins which are contained ina derma).
Besides, both collagen and elastin perfectly lock in moisture, so skin remains wetted. And it is guarantee of its health, beauty and youth.
Fortunately, we can partially slow the process of destruction of collagen and elastin.
Especially for face care MPC Lyapko developed such application devices as "Facial roller M", "Facial Roller MK" and applicator "Droplet". They are convenient for facial massage thanks to the small area of influence and the minimum step of a needle (3,5mm).
| | |
| --- | --- |
| | ​ |
Due to galvanic currents which occur on ends of needles and between them applicator Droplet and Facial Roller activly effect on face muscles, neck and décolleté zone. We reach effect of lifting and improve a face form by toning them up.
Droplet applicator and Facial Roller strengthen cellular neogenesis, help to strengthen a vascular wall, to normalize circulation, to prevent inflammatory processes. They are perfect helpers during prophylaxis of skin aging.
Facial massage with use of Lyapko applicators
Facial massage with use of Lyapko applicators stimulates vascular system and improves work of microvessels. It helps to normalize metabolism and improve angenesis. It helps to speed up work of fibroblasts, thereby stimulating production of collagen and elastin. It promotes cleaning effect (detox) due to stimulation of circulation. Thus, work of a cell improves.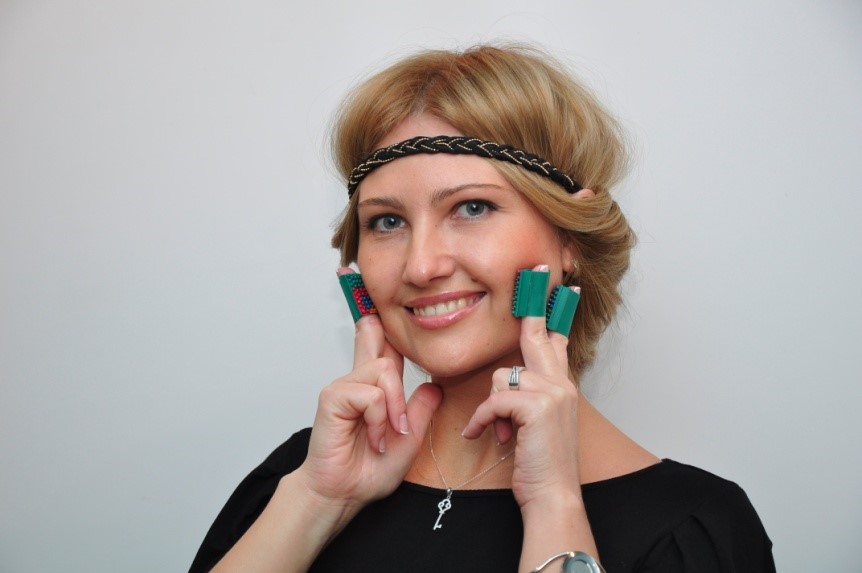 Indications to facial massage with use of Lyapko applicators
Massage is recommended for improvement of tone of skin, prevention of wrinkling and elimination of rutidosis, preservation and restoration of a face form, reduction of fat deposits, elimination of puffiness, improvement of skin color, etc. Usually duration of massage fluctuates from 10 to 15 minutes. Treatment course is 10 – 20 procedures every second day (intensive course) or once in 7 – 14 days (support course). 2-3 courses a year are recommended (depending on indications).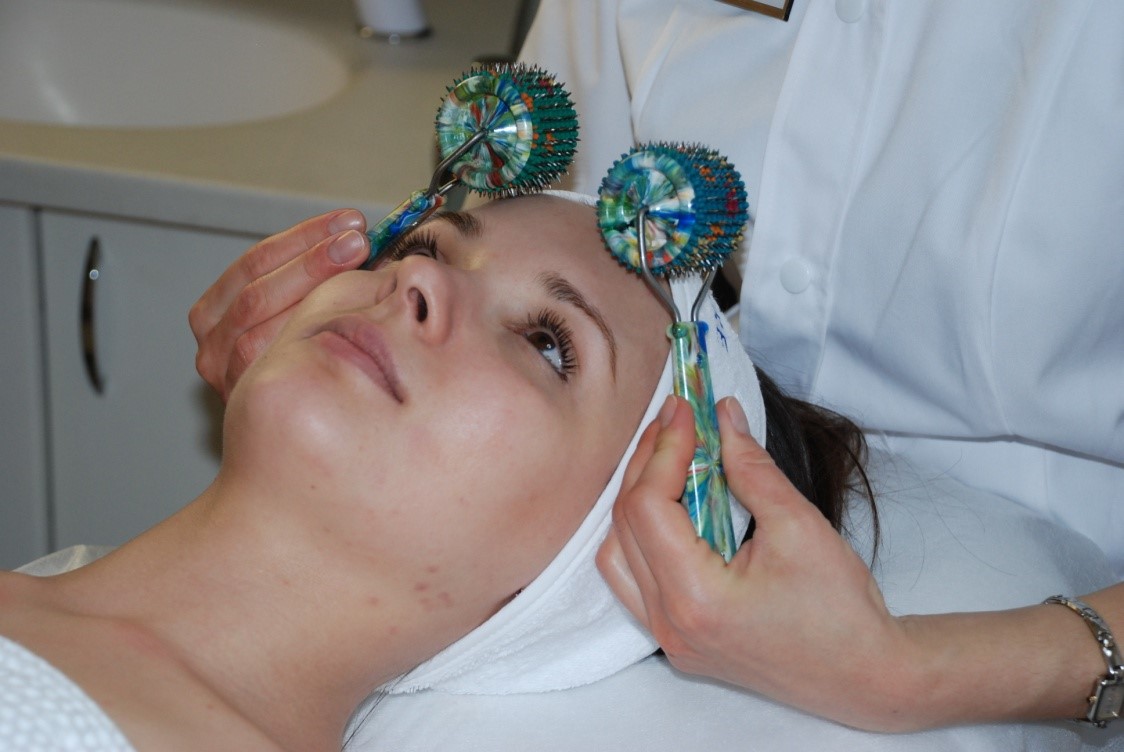 Contraindications
There are some contradictions when massage: is not recommended:acute diseases of a facial nerve, diseases of thyroid, pustular diseases of face skin, acute dermal diseases (a dermatitis, an eczema, a herp, etc.), fungic diseases, flat warts, hirsutism (body height of hair on men's type at women), couperosis of the 3rd stage (vascular "asterisks"), damages of an integument, dirty skin.
After massage it is recommended to use cosmetological ingredients. Influence of applicators promotes deeper penetration of active ingredients into skin.
Lyapko applicators are very simple in use so you can apply them at home.
Self-massage can't replace completely cosmetic massage; nevertheless, if it is systematic, you will get perfect results.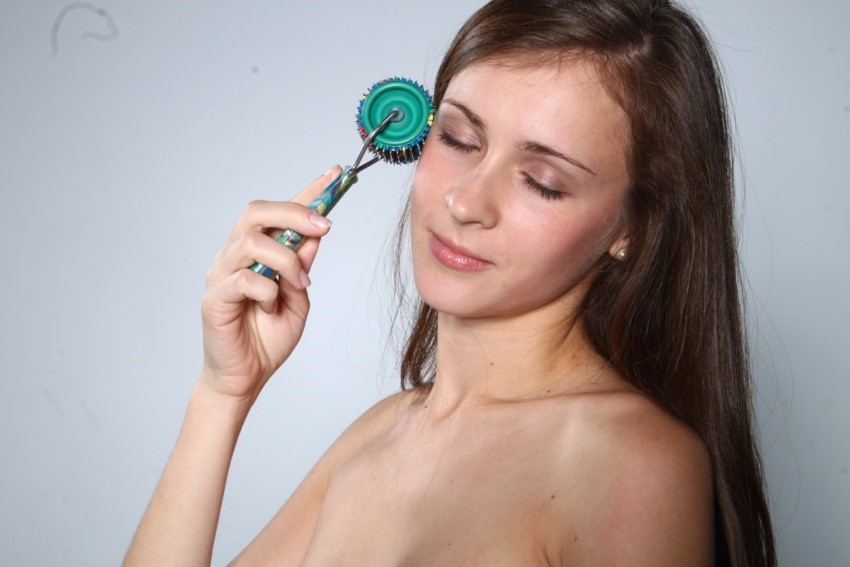 Self-massage is recommended to be given every evening, and if it is possible in the mornings. If there are no contraindications, every woman, who takes a care of her skin, can apply it. Thus, Lyapko application therapy promotes activization of metabolic processes in tissues and cells, helps to form a beautiful face form, provides with lifting effect. The applicator helps to fight against mimic wrinkles, improves lympho-and blood circulation, saves from edemas of various parentage, increases elasticity of tissues.